Have you ever needed to check a website on your phone and was disappointed and a bit annoyed to realize that the website did not fit on your mobile device? Scrolling made things move in unexpected ways and you accidentally clicked on the wrong link or annoying pop-ups appeared out of nowhere and required a refresh that would bring you back to square one? Or how about filling a form that you clicked on, waited for a couple of never-ending seconds and realizing that nothing was happening?
Imagine being a user trying to access your company's website and encountering the same issues. Could you blame them for quitting and searching for another website with the products, services or information they needed?
The numbers don't lie: since 2012 the number of mobile phones has increased constantly worldwide – a significant growth of 11.5% with an overall trend of 48.9% of users going online using mobile browsers per month . The US is leading the charge with over 63% of smartphone users going online and 34% preferring mobile internet to more traditional desktop access.
It seems pretty straightforward: mobile devices are becoming the preferred means of going online. This trend in users' behavior is reflected in the way e-commerce websites have evolved. Mobile buyers in the US have increased by 73.5% since 2012 and 98.9 million people have made at least one purchase using their mobile phone in 2014.
Whereas e-commerce is still the best means of promoting your products and services, it seems that the preference for using smartphones has spawned a new niche: "m-commerce".
Regardless of this new niche's young age, e-commerce businesses are already taking measures to ensure that potential clients can enjoy optimized online channels and friendly interfaces. In one word: responsive!
This is the best solution to make sure anyone can access your website on any mobile device. An e-commerce platform, backed by a responsive framework can adapt its structure, content and appearance to any display.
Web Future Solutions develops e-commerce websites using the Magento platform which offers custom solutions for a variety of business needs, excellent Search Engine Optimization features (a single website with multiple responsive display versions is more efficient from a SEO point of view), personalized user experiences, superior search capabilities, special storefronts for specific customer groups and behavior-based content delivery.
A fully responsive website allows the Web Future Solutions developers to focus their energy and resources on creating a unique and functional online channel that works just as well on your smartphone as it would on a high resolution monitor.
Online buyers are more and more attracted by the advantages of mobile devices: mobility, efficiency and comfort. Make sure you are ready to meet their needs and be available to them regardless of screen size – responsive is the way to go!
Up-to-date and Optimal functionality;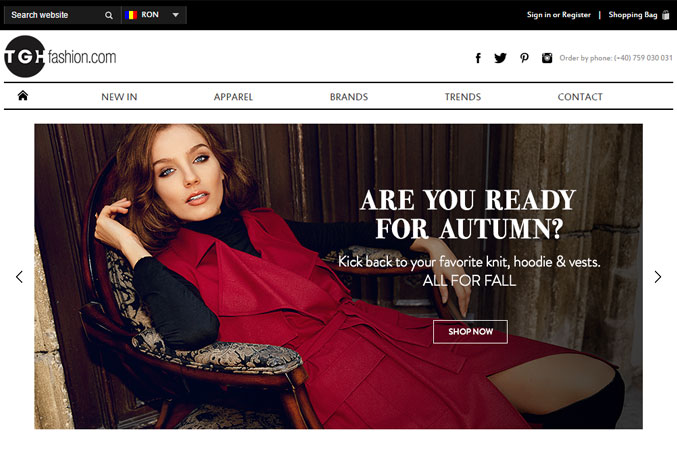 VISIT WEBSITE